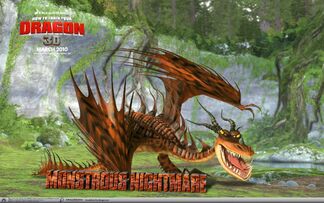 Name - Hookfang 
Breed - Monstrous Nightmare
Rider - Snotlout 
Colour - Orange and Dark - Light Brown 
Eye Colour - Yellow or Orange
Class - Stoker
Quick Fact
Edit
These Breed of dragon is a Nightmare to train!
Hookfang is very ingressive with his rider, Snotlout (because he usally is a bit bossy to Hookfang). He can also light himself on fire sometimes when he is angry or if hes told to.
Likes And Dislikes
Edit
LIKES
.Likes his horns pulled to the ground
.Fish
DISLIKES
. Him being treated wrong
Hookfang's fire is a stick on fire which is dangerous .
Hookfang does light himself on fire aswell.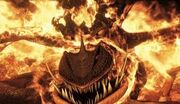 Ad blocker interference detected!
Wikia is a free-to-use site that makes money from advertising. We have a modified experience for viewers using ad blockers

Wikia is not accessible if you've made further modifications. Remove the custom ad blocker rule(s) and the page will load as expected.